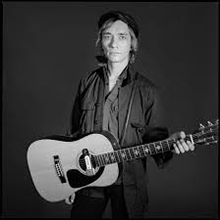 More than four years gone, Richard LaValliere makes me angry.
As a kid, I had a brief but intense relationship with Milwaukee (where Richard electrified the underground music scene with bands like In A Hot Coma, the Haskels and Oil Tasters). Years later, we were accidental neighbors again in New York (where he continued his dizzying creative streak with groups like Scorpio Thunderbolt, Polkafinger, and Jones & Karloff). But when he died at 59 on February 8, 2012, I barely knew his name.
Judy Simonds — who actually lived the Milwaukee scene and is working to document it in depth — is helping me learn more about the amazing kaleidoscope of creative projects Richard LaValliere powered over nearly 50 years of his short life. (Check out the Richard LaValliere memorial page she runs on Facebook.) I haven't asked her about his personal trajectory, or whether he was also frustrated that his work wasn't heard by more people.
But for my own selfish reasons, I'm angry that I hadn't heard Richard LaValliere until very recently — and that the audio and video record he left behind is so tantalizingly sparse. You should hear him, too. Here are five of his bands you should know about: Continue reading "Richard LaValliere: Milwaukee's finest and 5 bands you should know about"