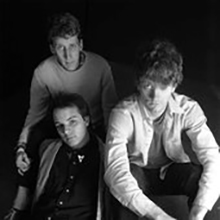 It opened on Valentine's Day 1987 and shut down after one last Circle Jerks gig on June 28, 1988 — but during its short span, Community World Theater in Tacoma, Washington, hosted formative gigs for a cast of musicians who would shape the industry in the 1990s.
As a footnote in history, the refurbished 1924 movie theater run by local promoter Jim May is most often mentioned as the venue where Nirvana played some of its earliest shows under names like Skid Row, Pen Cap Chew and Ted Ed Fred (as well as its first show under its final moniker on March 19, 1988).
But scratch the surface of the wonderful live history compiled by Mike Ziegler to discover hundreds of connections to other bands of vast influence.
Direct from Community World Theater, here are five bands you should know about: Continue reading "Like Nirvana? Community World Theater and 5 bands you should know about"