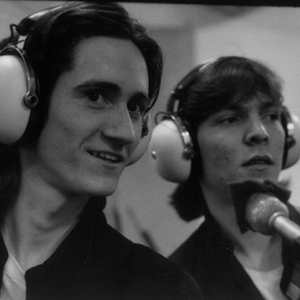 I'm not just the author of FiveBands — I'm also a fan. Working on this project has given me the chance to discover groups I never heard of but would have loved from Day One. And of that growing list, Boston's Fox Pass is one of my favorites.
Fox Pass started in 1972 as a high-school collaboration between guitarists/vocalists Jon Macey and Michael Roy. Early adherents of the New York sound of the Velvet Underground as well as Boston's own Modern Lovers, Macey and Roy led Fox Pass through a succession of rhythm sections and hundreds of gigs until the band's farewell performance at The Club in Cambridge on Dec. 27, 1978.
The duo moved to New York, where they joined their friend Tom Dickie to form Tom Dickie and the Desires (managed by the legendary Tommy Mottola). That band dissolved in 1982, and Macey and Roy parted ways until the late '90s. A reformed Fox Pass finally released its debut album in 2005 and a second in 2010.
While Fox Pass released just one single during the '70s, Jon Macey has generously shared some unreleased Fox Pass tracks from the era, which I'm honored to present here:
Let's flip the FiveBands formula this time. Check out bands you know that crossed paths with Fox Pass:
1. The Modern Lovers. Boston's seminal proto-punk combo launched the careers of Jonathan Richman, Talking Heads' Jerry Harrison and Cars drummer David Robinson. It also fueled Fox Pass' sound.
Here's a fascinating crossover recording that's never been released before: Richman joins Fox Pass onstage at The Club in 1975 to perform a brisk, aggressively electric version of "Gloria."
To my knowledge, this is the last-ever high-volume rock performance by the Modern Lovers founder, who had already dissolved his original band in February 1974 to focus on the softer, acoustic sound he's pursued ever since.
Jonathan Richman and Fox Pass perform Gloria at The Club, 1975: Listen now!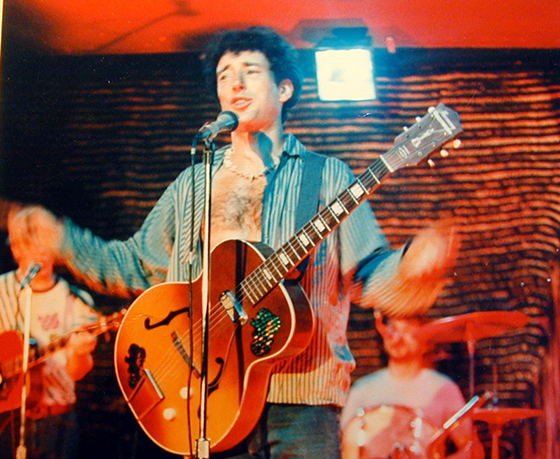 2. Talking Heads. Speaking of the Modern Lovers, keyboardist Harrison's career arc brought him from Milwaukee (where he would return to produce bands including the Violent Femmes and BoDeans); to Boston (where he would meet Jonathan Richman as an architecture student at Harvard); to Talking Heads (a group of Rhode Island School of Design students who had joined the CBGB scene in New York).
Talking Heads would play repeatedly with Fox Pass in Boston — in fact, Macey said, it was Fox Pass that first brought the original three-piece Talking Heads (with David Byrne, Chris Frantz and Tina Weymouth) up to the city as openers.
"It was the Club in Cambridge," Macey recalls. "Jerry and [Modern Lovers bassist] Ernie [Brooks] came that night. Probably late 1975. Talking Heads didn't even have their single out yet. … No one in Boston really knew Heads, but our manager did. (I'm not sure if Jerry already knew them.)"
(Talking Heads drummer Chris Frantz confirms to me the Club gig with Fox Pass and concurs with Macey's speculation that this marked the band's first meeting with their fourth member: "Yes, that was probably the first time we met Jerry.")
3. The Cars. Another strand of connective tissue between Fox Pass and the Modern Lovers: Fox Pass played often with Cap'n Swing, a precursor to the Cars founded by vocalist/guitarist Ric Ocasek and vocalist Benjamin Orr. (Ocasek's and Orr's previous project, another Fox Pass opener called Richard and the Rabbits, was named by Modern Lover Jonathan Richman.) The duo would eventually trade in their rhythm section; Orr would move to bass, and ex-Modern Lover David Robinson would take over drums (and rename Cap'n Swing "the Cars").
4. The Sidewinders. Here's another Fox Pass-related band that's intertwined with the ubiquitous Modern Lovers — as well as a couple other big names in the music business. "The Sidewinders (Andy Paley and Billy Squier) headlined at The Box near Kenmore Square April 26, 1974," Macey recalls."Fox Pass opened and also The Kids. Before they were the Real Kids. [Local guitar legend] Mr. Curt was in that version." (More Lovers trivia: Real Kids featured John Felice, a childhood friend of Jonathan Richman who was a member of the very first Modern Lovers lineup.)
Here's the skinny on the Sidewinders: The band grew out of Catfish Black, a turn-of-the-'70s group that included Paley on drums as well as — there they are again! — future Modern Lovers Ernie Brooks and Jerry Harrison. Eventually, the Sidewinders would draw in Squier before he went off to guitar godhood. After the Sidewinders, Andy Paley would form the Paley Brothers with his sibling Jonathan (formerly of the Nervous Eaters), then work as guitarist and producer with — wait for it — Jonathan Richman and the Modern Lovers. (Paley's production credits also include Madonna, Brian Wilson, the Ramones, Jerry Lee Lewis and Deborah Harry.)
5. Roxy Music. "That Roxy Music show was the thing that pushed us into the limelight," Macey says in reference to a March 3, 1976, gig at Boston's Orpheum."We loved that band and all had tickets to the show. A couple nights before, Maxanne Sartori (the big WBCN DJ) called our rehearsal space and said they needed a local opener and she recommended us!! What a moment. We were a very hot club band but had never played something like that."
Coincidentally, Roxy Music's performance that night has become a hot item online; perhaps Fox Pass' set will surface as well.
Want more Fox Pass? Check out their recent doings and join their email list on FoxPass.com. Here's the band at an April 2010 reunion for veterans of Boston's legendary Rat:
Comments
comments