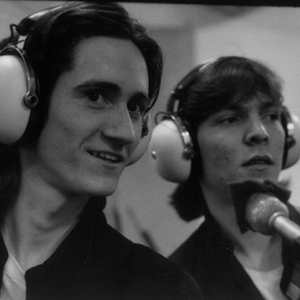 I'm not just the author of FiveBands — I'm also a fan. Working on this project has given me the chance to discover groups I never heard of but would have loved from Day One. And of that growing list, Boston's Fox Pass is one of my favorites.
Fox Pass started in 1972 as a high-school collaboration between guitarists/vocalists Jon Macey and Michael Roy. Early adherents of the New York sound of the Velvet Underground as well as Boston's own Modern Lovers, Macey and Roy led Fox Pass through a succession of rhythm sections and hundreds of gigs until the band's farewell performance at The Club in Cambridge on Dec. 27, 1978.
The duo moved to New York, where they joined their friend Tom Dickie to form Tom Dickie and the Desires (managed by the legendary Tommy Mottola). That band dissolved in 1982, and Macey and Roy parted ways until the late '90s. A reformed Fox Pass finally released its debut album in 2005 and a second in 2010.
While Fox Pass released just one single during the '70s, Jon Macey has generously shared some unreleased Fox Pass tracks from the era, which I'm honored to present here:
Let's flip the FiveBands formula this time. Check out bands you know that crossed paths with Fox Pass:
Continue reading "Fox Pass and the Modern Lovers connection: On the record with Jon Macey"