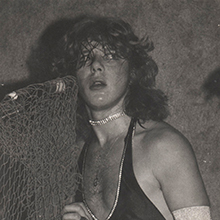 Good news for fans of classic glitter punk: FiveBands' recent retrospective of the early '70s scene at Coventry in Queens prompted a response from Gene Harlot himself, lead vocalist for New York underground legends The Harlots of 42nd Street.
Gene sets the record straight on a few points about the Harlots (who New York Dolls frontman David Johansen calls his favorite band on the scene) and shares a motherlode of Harlots memorabilia, including photos, flyers and the band's own fan newsletter.
"Love the article and the take on the scene as well as the shout out for me and the boys" Gene writes, "though, unfortunately, it's a little inaccurate as are many things from that time frame."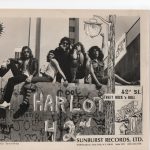 Contrary to claims by Coventry founder Paul Sub, "the Dolls were not once-a-month regulars at Coventry," Gene maintains. "In fact, the Harlots were (even though not as famous in the scene as the Dolls … perhaps that's why the club owner 'remembers' it the way he does), and we were the headliners on all occasions, including New Year's Eve (again … does it really matter?) when we packed the place, as usual.
"Hell, I considered the Coventry my living room and drank freely at the bar (something I couldn't do at Max's… but could at the 82 Club) we played there so often!"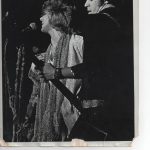 Gene elaborates on comments he's made online characterizing the Dolls as lesser talents whose success impeded some other bands. "The comment I made on one of the websites was probably mean spirited but actually accurate," he writes. "It's interesting that the Dolls — who realized at the time we were their chief competition — later damned us with faint praise which led to the David Jo comment that actually re-interested folks in us. … Unfortunately because the music biz was hit dominated, their lack of mass appeal helped kill further promotional interest on the part of record labels in other acts that might have had a better chance to ignite a fire."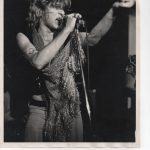 In response to a Coventry reminiscence about Warhol Superstar Eric Emerson's Magic Tramps playing a weeklong stint with Link Wray, Gene offers his own tale of the Harlots gigging at Coventry with the legendary guitarist. "The Link Wray set was at Coventry," he wrote. "We had gotten into the habit of letting folks sit in if they had chops, a rep and desire. He came up for a tune that was a rock-'n'-roll medley that included most of your early blues-based rockers like 'Tutti Frutti,' 'Carol,' 'Reelin' and Rockin'' and a whole lot of others as well as lots of room for the boys to jam and riff off.
"It was a 10-15 minute song where I pranced and screamed in lyrics and encouraged musical mayhem from those assembled.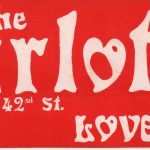 "Link Wray was impressive in that his style was non-explosive like Chris Harlot's blistering pyrotechnics but was rhythm based and lower key and less showy … but somehow commanded attention in its simplicity and in that "in your gut" lower register that makes the spine tingle. ….  I remember the audience getting revved up and crazy (as we did) and a lot of hugs and handshakes afterwards. Great piece of show (if I remember it right)!"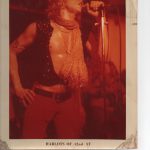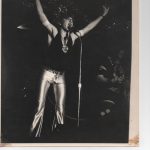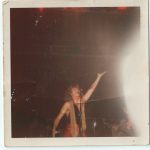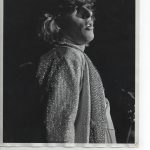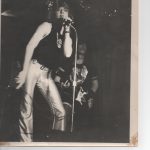 From the Gene Harlot Collection
Besides his own memories of the Harlots' salad days in New York, Gene Harlot has shared with FiveBands items from his personal collection of Harlots ephemera:
A copy of the Harlotry Times with news about the band and an assortment of mentions from Variety, Playboy, Crawdaddy, Penthouse, the Village Voice and more.
And here's an assortment of flyers promoting the band's first-ever appearance (the First International Glitter Ball at the Diplomat); an "S/M social and B/D ball" at the Til Eulenspiegel S&M club; and other shows at Max's Kansas City, Coventry and the 82 Club, among others.
Comments
comments