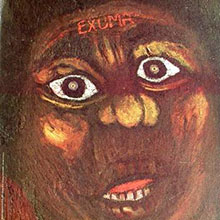 "The Ramones all originated from Forest Hills [Queens,] and kids who grew up there either became musicians, degenerates or dentists," Tommy Ramone wrote in an early press release. "The Ramones are a little of each. Their sound is not unlike a fast drill on a rear molar."
Sure, Queens has never had the cachet of Manhattan or Brooklyn, but the borough's role in promoting New York musicians shouldn't be overlooked. Consider Coventry in Sunnyside, Queens: The erstwhile Popcorn Pub changed its name at the end of January 1973 — the same weekend it hosted KISS' first-ever gigs — and went on to feature an eclectic assortment of musical acts.
"It was a big club, around 5,000 square feet, and it held around 700 people," recalled owner Paul Sub in Ken Sharp's Dressed to Kill. "Everyone from KISS, The New York Dolls, The Ramones, Blondie, Sam & Dave, The Dictators, and Elephant's Memory played there. I'd put on 10 acts a week, both local and national. The only act we turned down, because we didn't want to spend $300, was Aerosmith (laughs). The New York Dolls were really the ones that kept Coventry going. They played once a month, and whenever they played, 700 people would show up. They had the main following of all the bands who played there."
According to Dictators bassist Andy Shernoff, "The Coventry was one of the glitter-rock places in New York, and if you were doing original music, that was the ONLY place to play. If you were a cover band, you could play anywhere; that's what people wanted to see."
Many of the up-and-coming local acts to visit Coventry are now more closely associated with Manhattan clubs like Max's Kansas City; the Mercer Arts Center; and CBGB, which would open later that year. (Before he switched noms de punk, Joey Ramone played at Coventry often as "Jeff Starship" with his first band, Sniper.) Others aren't so well remembered, but they're worth more than a casual listen. Here are five bands that played Coventry and you should know about: 
So why isn't Coventry known as widely as other New York venues of the era, like CBGB? Probably for the same reason so many of its core acts have dropped away; the bills were such a mix of styles, it's hard to curate a nice, clean narrative for the history books.
But one thing's sure: Choosing five bands that deserve a bigger spot in history was not easy. Check out Rags; Milk & Cookies; the Brats (featuring Rick Rivets); and other bands listed on "Remember That One Time at Coventry?" for a deeper dive into the bands who churned through this joint.
Comments
comments