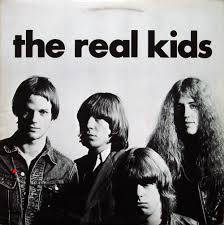 The votes are in, and veterans of the late-'70s Boston music scene focused on the Rathskeller (a k a "the Rat") want you to know more.
I recently stage-dived into this scene armed with a copy of Looking for Lady Dee: A Punk Rock Mystery by Johnny Angel, co-founder of Rat regulars Thrills. Johnny's book provided me with some useful clues about worthy bands that never achieved fame outside the region — but picking just five proved a serious challenge, even to a Boston dilettante like me.
Read more: Johnny Angel, Boston's Rat and 5 bands you should know about
Former Rat scenesters agreed. Prompted by their advocacy — as well as some fantastic online resources including Boston Groupie News and the Music Museum of New England — here are five more bands you should know about:
1. The Real Kids. I gave this band a shout-out in my last installment, but local sentiment convinced me the Real Kids needed to lead this list. The band was the brainchild of John Felice, a childhood friend of Jonathan Richman who played in the earliest version of the Modern Lovers.
The first Real Kids lineup also included bassist Rick Coraccio (later of DMZ and Lyres) as well as guitarist Steve Davidson (who would form the Modes and Slash, among others). Subsequent Real Kids included guitarist Billy Borgioli (later of Classic Ruins) and bassist Allen "Alpo" Paulino (also of the Nervous Eaters). Besides his time behind the mic, John Felice paid dues as a roadie for the Ramones.
2. The Nervous Eaters. This Rat staple debuted at the club on Jan. 9, 1977, opening for the Real Kids. The lineup of Steve Cataldo on guitar and vocals, bassist Robb Skeen and drummer Jim Wilkinson had also backed Boston legend Willie "Loco" Alexander as the Rhythm Assholes. The Nervous Eaters found support from the Cars' Ric Ocasek, who produced a 10-song demo that earned them a contract with Elektra Records. The Nervous Eaters broke up in 1981, although they reunited to record an EP in 1986 and still play occasional local reunions.
3. The Infliktors. This edgy combo was fronted by Lee Ritter and appeared (along with many others in this pantheon) on a 1976 double album titled "Live at the Rat." The band also was the first to release a single on Boston's Ace of Hearts label, which would go on to sign the Neighborhoods, Mission of Burma, the Real Kids, the Nervous Eaters and more.
4. Baby's Arm. Named by Willie "Loco" Alexander in homage to the alleged endowments of Arm guitarist Billy Cole, Baby's Arm was the brainchild of frontman Frank Rowe, who would go on to found Boston perennials Classic Ruins with former Real Kids guitarist Billy Borgioli.
5. La Peste. Fronted by Peter Dayton, this brainy, brooding trio actually outlasted his tenure; after Dayton left the band in 1979, bassist Mark Karl and drummer Roger Tripp would continue until 1982 with replacement vocalist/guitarist Ian Stevens. Meanwhile, the Peter Dayton Band would enjoy the production skills of lead Car Ric Ocasek.
Do you want to see more coverage of Boston's music scene, past or present? What bands mattered most to you? Add a comment below, or drop a line to know5bands@gmail.com.
Comments
comments